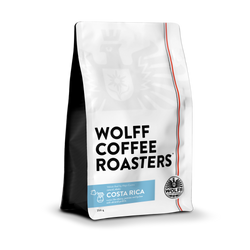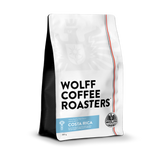 Costa Rica Volcan Azul Natural | Black Tea & White Grape
Finca Volcán Azul is a fifth-generation farm in the Tarrazú region. They've reserved part of the farm to produce micro-batches of a range of varietals, using a variety of coffee processes to highlight the unique qualities of each.
Eight years ago, with the help of two agronomists, Carlos Mario Rodriguez and Orlando Mora, they began testing different lines of the Sarchimor varietal, which is a hybrid of Villa Sarchí and Timor. They wanted to find their own line that produced high cup quality, disease resistance, and a high yield, in the actual conditions of their farm.
🌎 Costa Rica

📍 Volcan Azul
💧 Natural
🍒 Caturra
In the cup: Black tea and white grape. Ripe pineapple acidity and sweetness. Hints of grapefruit brûlée with a cashew butter finish.