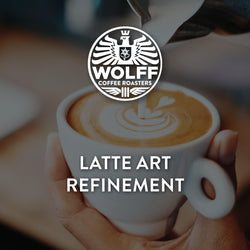 Latte Art Refinement
This course is nothing but latte art. We understand that once you have the knowledge, you want to skills to present your customers a work of art. So let's do this.
We will cover:
Getting your milk silky smooth
Various latte art designs
Nailing that pour. Every. Single. Time.
This class is recommended for those who are confident and capable in the coffee producing skills, and are just need the guidance to get their latte art on point.
Duration & Time: 2 hours (4:30-6:30pm)
Location: 140 Gerler Road, Hendra Qld 4011
What to Wear: Comfortable clothes (sleeved shirt) & enclosed shoes
Book Now