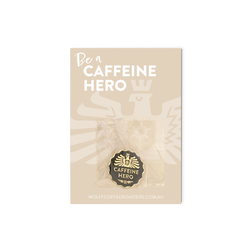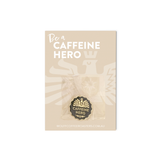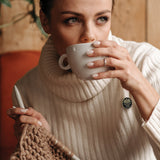 Caffeine Hero - Enamel Pin
Putting it out there... we consider all coffee drinkers as our hero's! 
Whether you see yourself as a "hero" or not - Are you more the load me up, quadruple shot, give me more caffeine kinda coffee drinker? Or the coffee lover who is all about the ritual,  the flavour with "zero" caffeine side effects?

The new soft enamel pins are inspired by Wolff Coffee Roasters Founders Peter and Penny Wolff. Peter a caffeine hero himself, lover of delicious extra-caffeinated blends while Penny is more the low caffeine blends gal, advocating for those late afternoon cups without the sleeping sacrifices. It's all about the flavour right? A true "caffeine hero" knows when to dial it down!
It doesn't matter if you are crazy about caffeine or if your body is a caffeine-free temple, be proud of it! Consider this your badge of honour!