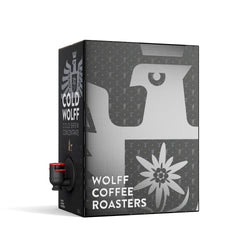 Cold Wolff Concentrate Cold Brew 1.5L
Our Cold Wolff Concentrate has been masterfully crafted for the modern coffee lover.
Using the Wolff coffee you know and love, the concentrate is locally brewed using UV treated and tripled filter water to produce the perfect combination of fast, flavourful and bold cold brew.
To serve, all you will need is a glass, some ice, and either water or your preferred milk option!
Origin: Chiapas, Mexico
Varietals: Bourbon, Typica, Caturra & Mundo Novo
Process: Washed