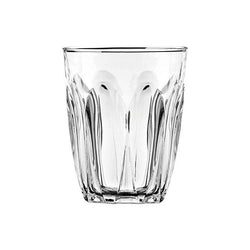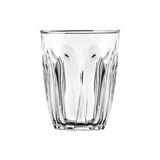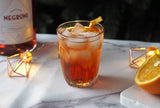 Duralex Provence Latte Glass 200ml - Box of 6
Fly to the South of France! Its design directly inspired by Provençal fabrics will give all your tables a summer air. 
Great for serving a delicious latte or frozen cocktail. Thanks to the high heat retention of its tempered glass construction, the Duralex Provence tumblers are suitable for both hot and cold beverages. Also, this glass is virtually unbreakable, making these tumblers ideal for intense use in bars, cafes, and canteens.

200ml in size, each of these 6 tumblers are glasswasher-safe allowing for fast and through cleaning. Their attractive finish ensures they can fit into any style setting and for different types of drinks. Also, the Duralex Provence tumblers have an indented design that is comfortable in the hand, reducing the risk of drops when holding.