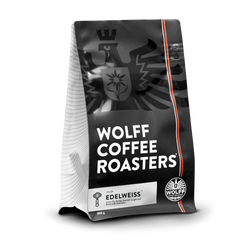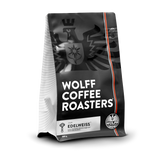 Edelweiss Blend Vol.3 | Subscription
Just choose how you would like to receive your Edelweiss Blend and we'll do the rest. Subscribe now and get your World Class Coffee delivered to your door.
Up front Edelweiss Vol.3 is rich, silky and smooth with a coating mouthfeel. When combined with milk it has notes of honey, almond nougat and Swiss milk chocolate. Overflowing with sweetness, this is the very definition of delicious!
IN THE CUP: velvety
, honey, almond nougat, Swiss milk chocolate.



Shipping rates are included on the final price!
SUBSCRIPTION DETAILS:
Subscribe before Wednesday 6pm to have your first coffee dispatched the following Thursday. 
Your coffee well be delivered based on your choice of frequency: weekly, fortnightly or monthly. You can change it at any time on your Customer Portal.
We will ship your coffee on your selected schedule, always on Thursdays.
Your subscription will be charged accordingly to your selected schedule as well, but on Tuesdays.
You can pause your subscription at any time after the first delivery. Just login to your Customer Portal.
If you want to cancel your subscription please contact us through email or phone.
If you have any question about our subscriptions please send us an email subscriptions@wolffcoffeeroasters.com.au