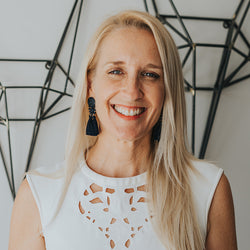 Penny Wolff
Wolff Pack Position
Heart Centred Non Executive
Wolff Coffee Roasters 
Bio
I am very proud to have crafted a niche in the realm of Specialty Coffee in Brisbane and beyond. Having worked heavily in the arts, as a teacher and academic, I bring a creative and educative touch to mastering the craft of all things specialising in coffee, with sippers leaving Wolff Coffee Roasters,  Wolff College of Coffee, Dandelion & Driftwood, Queen of Pops, and Big Bad Wolff Espresso Bar with a sparkle in their eye and a little more coffee knowledge under their hat. With an Australian Barista Championship up my sleeve, I have also certified as a World Barista Championships Sensory Judge and a World Latte Art Championships Visual Judge. During my time as Chief Executive Officer at Wolff Coffee Roasters I gained a strong understanding of business operations, having the ability to formulate strategies, make decisions, plan with confidence and execute. Now working in a Non Executive capacity, I am pursuing new goals to expand my growth in exciting new areas.
Focusing heavily on leadership through coaching and mentoring, I enjoy collaborating on philanthropy, stakeholder engagement, branding, design, culture and marketing. I am a community focused individual who thrives working in an inclusive workplace, where relationships are valued and a genuine sense of belonging and community is promoted.

Furthermore as a people person I have a genuine drive for helping others through listening, kindness, giving, fundraising and philanthropy. Fostering powerful social change by working with like minded leaders in their respective fields brings me great joy.  
Achievements 
Executive Graduate Certificate Business - QUT
Masters of Education - QUT
Graduate Diploma in Education - QUT
Bachelor of Arts - QUT
World Barista Sensory Judge - World Coffee Event
World Latte Art Visual Judge - World Coffee Events
Lead Instructor Certification -Specialty Coffee Association
Queensland Barista Competitions Sensory Judge - Australian Specialty Coffee Association
Australian Barista Competitions Sensory Judge  Australian Specialty Coffee Association
Australian International Coffee Awards Sensory Judge - The Royal Agricultural Society of Victoria

Favourite Wolff Coffee
Honduras Pino D'Oro

Coffee order
Single Ristretto Piccolo

Brewing method of choice
Aeropress

Hobbies outside of coffee
Giving back and Philanthropy
Time with family, friends and Rudy our pampered pooch
Making a difference for others
Learning new skills and knowledge
Enjoying the aesthetics of life
Travelling and experiencing new cultures and foods
Hanging out in nature/ gardening
Being physically and mentally strong