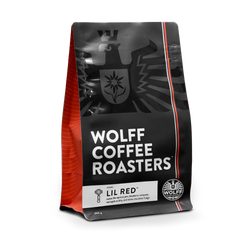 Lil Red Blend | Sweet
Our new Lil Red Vol.2 has officially dropped for this volume we are working with two amazing coffees that contrast each other beautifully. Still maintaining our fruit forward flavour with notes of apricot jam, blueberry, white peach and red apple.
This coffee has a dessert wine-like viscosity and we assure this continue to satisfy your taste buds.