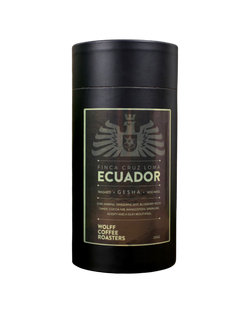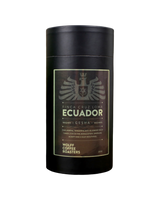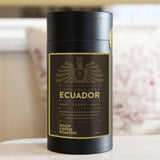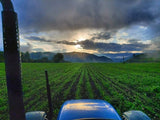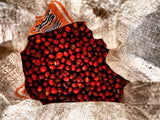 Ecuador Finca Cruz Loma - Gesha Washed - Filter - Whole Bean - 200g
In the remote mountains of Ecuador, on a farm surrounded by vast areas of untouched rainforest, Finca Cruz Loma have created an unforgettable coffee experience. Grace Fernando Morales Flores and her brother Galo inherited this farm and they both have incredible skills and expertise in different areas of coffee that are applied to the farm.
The uncompromisingly delicious Gesha Finca Cruz Loma has an amazing array of delicate flavours with a unusual sparkling acidity and silky aftertaste. The cherries were picked at optimum ripeness, depulped, fermented in water for a period of 26 hours, washed and placed on raised African beds to dry for a period of 20 days.
With flavors like star jasmine, tangerine zest and blueberry rock candy, this exquisite coffee makes an unique, delicate cup to be enjoyed at any time.
☕ Star jasmine, tangerine zest, blueberry rock candy, cocoa nib and mangosteen.
🌍 Pinchincha, Ecuador
🍒 Gesha
💧 Washed
🏔 1450 MASL
Available in 200g jars, roasted for filter, whole beans only.
Roasted on Wednesdays, shipped on Thursdays.