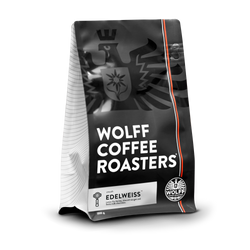 Edelweiss Blend Vol.3 | Smooth
Up front Edelweiss Vol.3 is rich, silky and smooth with a coating mouthfeel. When combined with milk it has notes of honey, almond nougat and Swiss milk chocolate. Overflowing with sweetness, this is the very definition of delicious!
IN THE CUP: velvety, honey, almond nougat, Swiss milk chocolate.