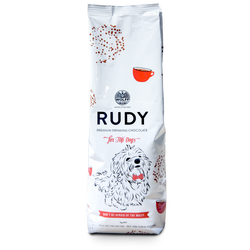 Rudy Drinking Chocolate
Our premium drinking chocolate Rudy is 33% Cocoa and blends amazingly with any form of milk or alternative. Sweet but not too sweet, dark but not too dark and warming all the way through just like the little guy it was named after.
The Wolff HQ mascot and family dog is always overseeing production and making sure his namesake is top quality before it leaves the warehouse.