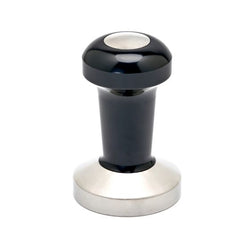 Tamper - Rhino 58mm Blk
There's no better time to upgrade to a new tamper, the Rhino Coffee Tamper has been designed with both the professional & home barista in mind. With the ergonomically designed anodised aluminium handle & professionally weighted 304 stainless steel base they weigh in at approx. 500g, they're comfortable to use and very durable.
Tamping is often overlooked, but is critical to the quality of the espresso brew. Ensuring the surface of the grounds in the basket is level and flat is paramount to the consistent flow and extraction of the espresso coffee.